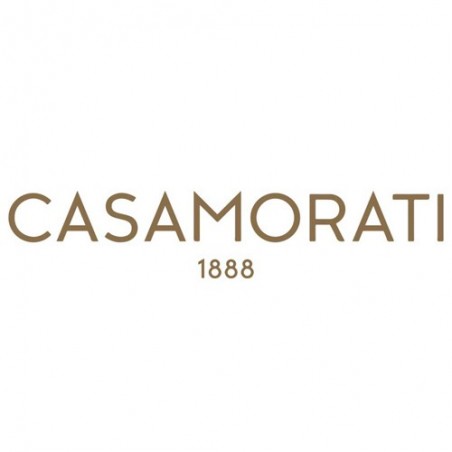 Casamorati is a collection of vintage perfumes by Xerjoff Group S.p.A., inspired by the ancient art of Italian perfumery. The brand recreates the history of the glorious perfume house founded by Claudio Casamorati in Italy in the 19th century, with the intention of safeguarding the historical artistic heritage of the glamorous Art Nouveau era.
FRACTIONAL DISTILLATION This technique is a highly technological extraction process that makes it possible to break down the aroma of an ingredient into its various components to select only those of greatest interest, depending on the required result.
CO-DISTILLATION It is an extraction process that dates back to the beginning of the history of perfumery. The end result of co-distillation of two essential oils at different boiling points is a creative and qualitative alternative to standard distillation methods. Thanks to the latest technologies, this method reappears in Xerjoff's proposals to create unprecedented aromas, with defined proportions for each of the two ingredients. The goal is to achieve an olfactory balance that varies depending on the desired result.
DESIGN AND CRAFTSMANSHIP An amalgamation of precious and semi-precious hand-cut stones, quartz, Murano glass, wood, brass and gold help define each masterpiece displayed in modern, handcrafted flacons, each topped with a signature stopper. XERJOFF. 
OLFACTORY FAMILIES. The olfactory families are used to classify the aromas according to their main olfactory characteristic. OLFACTORY PYRAMID The TOP notes or TOP NOTES are light notes that last less. They are noticeable immediately upon entering a room, but disappear after a few minutes. The HEART NOTES represent the real theme of the fragrance, they are the expression of its profusion and linger in the room. Compared to BASE NOTES, they are more powerful and last for a few hours. The BASE NOTES express the personality of the perfume, they provide warmth and persistence to the structure of the essence. They evaporate slowly and disappear after a few days. I COLLECTED THEM.
1888 Spicy Floral - Eau De Parfum 30/100m
"TIMELESS VINTAGE ELEGANCE. 1888 is a memory of ancient lands, dressed in the extravagant Italian art of perfumery "COILANTRO, CLOVES, GREEN PEPPER, SAFFRON FROM IRAN GRASSE ROSE, MOROCCO NEROLI, YLANG-YLANG INDONESIA SANDALWOOD FROM MYSORE, PATCHOULI, AMBER, BIRCH FROM RUSSIA The olfactory direction of 1888 is ORIENTAL SPICY.
BOUQUETE IDEALE Warm Spicy Floral - Eau De Parfum 30/100m
"AN UNFORGETTABLE DREAM ON A ROMANTIC APRIL NIGHT. Bouquete Ideale embraces you with a welcoming yet extravagant aura, dreamy and powdery" CINNAMON AND NUTMEG GUAIAC WOOD, PAPYRUS, CEDAR WOOD, AMYRIS TOBACCO FLOSSES, LABDAM ABSOLUTE, VANILLA, COUMARINE, MUSK The olfactory direction of Bouquete ideale is ORIENTAL SPICED.
DAMA BIANCA Powdery white flowers - Eau De Parfum 30/100 ml
"A DELICATE SENSATION ON A MEDITERRANEAN MORNING". Dama Bianca is a white fragrance, which evokes the feeling of sensuality." LIME AND CHINESE KUMQUATS, FLORENTINE IRIS, EGYPTIAN JASMIN, LILY OF THE VALLEY, VIOLET AND LILAC INDONESIAN SANDALWOOD, CEDAR WOOD, VANILLA FROM ZANZIBAR, WHITE MUSK The olfactory direction of Dama Bianca is FLORAL DUSTY.
GRAN BALLO Crisp Floral - Eau De Parfum 30/100m
"A FLORAL TWIST IN THE PALACE. It shows the greatness of the 18th century tradition of aristocratic parties where young girls had the opportunity to find their Prince Charming" WILD BERRIES, HONEY TANGERINE, GARDENIA, JASMINE SAMBAC AMBER, CARAMEL, VANILLA, SANDALWOOD Gran Ballo's olfactory direction is FLORAL FRUITY
LA TOSCA Vibrant floral - Eau De Parfum 30/100 mlSpicy
"A BURNING BOUQUET OF ITALIAN OPERA. La Tosca is the eponymous fragrance inspired by the famous work of the master composer, Giacomo Puccini" COLD PRESSED ITALIAN LEMON AND BULGARIAN ROSE GREEN TANGERINE, EUCALYPTUS, PATCHOULI VIOLET LEAVES, MUSK AND AMBER, MADAGASCAR VANILLA The olfactory direction of La Tosca is FLORAL AROMATIC.
LIRA Oriental gourmand - Eau De Parfum 30/100 m
"A PROVOCATIVE AND TALENTED MYSTERIOUS STAR. Lira is a simple perfume with a huge impact" BERGAMOT, LAVENDER FLOWERS ORANGE RED ROSE, JASMINE, CINNAMON, LICORICE FLOWER VANILLA, MUSK, CARAMEL Lira's olfactory direction is GOURMAND.
MEPHISTO Italian oriental - Eau De Parfum 30/100 m
"AN ITALIAN COLONY WITH A RICH EASTERN SHADE. Mephisto is divine and sweet. Splendor of the classic floral and woody Italian citrus perfume. An inheritance" CALABRIA LEMON, GRAPEFRUIT AND BERGAMOT, LAVENDER FLOWERS ROSE ABSOLUTE, FLORENTINE IRIS SANDALWOOD MYSORE, CEDAR WOOD, AMBER, MUSKLE Mephisto's olfactory direction is CITRUS AROMATIC