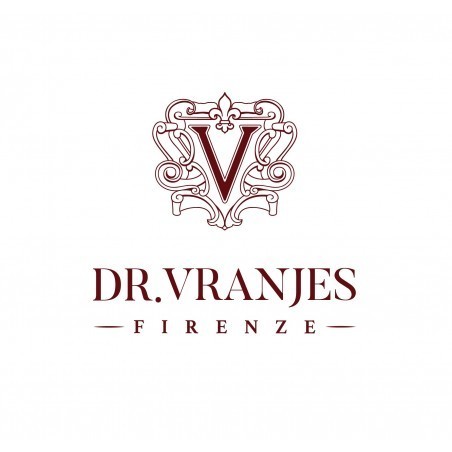 HISTORY DR VRANJES
DR VRANJES FIRENZE is a leading home fragrance brand that will immerse you in a world of luxury and sophistication. VRANJES home fragrances are unique and distinctive. Each fragrance offers a moment of well-being that transforms every moment into an experience inspired by the Italian lifestyle.
This refined home fragrance brand is born from the passion and talent of a man on a mission to capture olfactory emotions through his creations.
All DR VRANJES fragrances offer a touch of contemporary elegance and a warmth capable of conveying a sense of well-being, wherever you are and at any time of the day. any time of the day.
DR. VRANJES FIRENZE invites us to discover the infinite nuances of a country (Italy) brimming with history, art and beauty. Dr Paolo Vranjes wanted to create unique and essential olfactory journeys. essential olfactory journeys.
DR VRANJES FIRENZE has succeeded in creating a bottle that evokes the elegance of Florence, its artisan tradition and the art of perfumery. It proposes a multi-sensorial perspective on life, translated into fragrances for the perfuming of environments.
There is a special relationship between Dr. Vranjes and the city of Florence. Florence is the cradle of creative innovation, the muse that inspires the design of the firm's products DR. VRANJES FIRENZE.
The design of each perfume bottle, each diffuser and each candle evokes the iconic Duomo of Florence. All DR. VRANJES FIRENZE products are handcrafted in Tuscany. in Tuscany.
Dr Paolo Vranjes, after studying chemistry, pharmacy and cosmetology, worked alongside leading Italian cosmetologists, creating beauty treatments for luxury wellness centres. luxury wellness centres. 
In 1999, Dr Paolo Vranjes launched ROSSO NOBILE, a fragrance for the home that consolidates Dr. Vranjes' success in Italy and abroad.
In 2000, Dr Paolo Vranjes makes olfactory design his art. In addition to the air freshener diffuser, he creates car sprays, candles and catalytic lamps.
In 2022, after having achieved excellence in ambient perfumery, on the threshold of the first 40 years of Dr. Vranjes Firenze's history, Master Perfumer Paolo Vranjes decides to take on a new olfactory challenge by proposing a new collection of Eau de Parfum collection.
Dr Vranjes, after 40 years of experience and a commitment to quality, makes his fragrances with the finest and most authentic ingredients, carefully selected from all over the world. the world.
Dr Vranjes has become a global benchmark in the art of creating captivating fragrances for the home. Its fragrances not only delight the senses, but also influence our emotions and the ambience of our homes.
From fresh and citrusy notes to woody and spicy aromas, Dr Vranjes fragrances balance and harmonise every space, enjoying a wide range of home fragrances that offer options for every taste.
With DR VRANJES you will transform your home into a sanctuary of enveloping fragrances.
Each perfume is packaged with elegance and style, reflecting the exclusivity and luxury you'll find inside. Immerse yourself in the world of DR. VRANJES and discover how its fragrances can awaken your senses and create a unique olfactory experience.
Experience the magic of aromas with DR. VRANJES and turn your home into a place of well-being and sophistication.