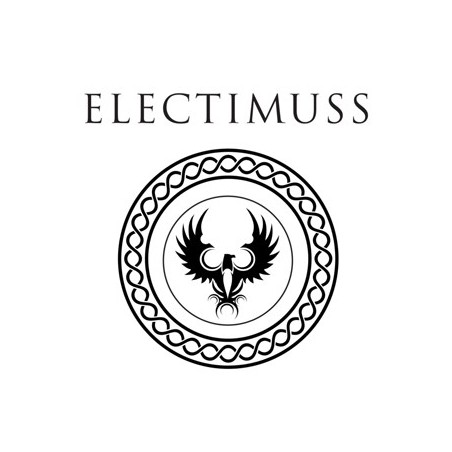 ELECTIMUSS LONDON
ELECTIMUSS is a London-based luxury niche brand creating bold and refined perfumes, with intense indulgent scents that explore power, creativity, sensuality and encourage self-expression.
ELECTIMUSS was founded in 2015; it has recently embarked on a new and exciting journey. The original Founding Director and Brand Manager of Boadicea the Victorious recently partnered with the original Creative Director of Thameen to form a formidable team, updating the brand and product portfolio.
Together, their brands are top sellers in Selfridges, Harrods, Liberty, Fortnum & Mason and niche fragrance boutiques around the world. Working with the best perfumers and the finest ingredients, they have created an exciting and diverse portfolio of perfumes.
ELECTIMUSS is going from strength to strength and is receiving attention and critical acclaim within the niche fragrance community.
ELECTIMUSS is a niche brand inspired by the city of Rome. Through the mists of time, Roman legends whisper of epicurean pleasures and extravagance, of ambition and seduction. Bewitched by scent, the Romans took up the art of perfumery, collecting exotic ingredients throughout their empire and along the Silk Road. The myths and legends of ancient Rome provide the inspiration for each of the ELECTIMUSS fragrances (translates as "choose the best" from Latin).
Inspired by the original olfactory connoisseurs, the spirit of ELECTIMUSS translates that perfume is a powerful part of identity: a means to explore and project conviction, creativity and sensuality, celebrating and encouraging self-expression through the power of scent by developing perfumes with great passion and intuition.
ELECTIMUSS uses and selects some of the most expensive oils and resins in the world, some so rare that large-scale production is not possible. ELECTIMUSS is uncompromising in the quality of their perfumes. They work with some of the world's most talented master perfumers to build exquisite and distinctive scents. And they prepare their perfumes at an indulgent 25-30% concentration. Intensity and power are the signature of Electimuss scents and they have fantastic projection and longevity. A spray goes a long way.
The Electimuss range and collections are diverse. Currently there are 4 collections with different price ranges.
ETERNAL COLLECTION: 8 perfumes
NERO COLLECTION: 5 perfumes
CONSORT COLLECTION: 2 perfumes
LUSTROUS COLLECTION: 2 perfumes
Emperor Collection: 2 fragrances 
PACKAGING.
The presentation of ELECTIMUSS is unashamedly opulent.
The glass bottles have the quality and feel of a heavy antique decanter, with a heavy glass base, bevelled edges and a beautifully engraved base. The sun rays etched into the base symbolise the timeless nature of vitality, energy and power that connect ancient Rome to the present day.
Each collection features coloured glass: clear and classic, sparkling glass, deep purple, teal and opulent black.
The bottle is encased in a beautifully embossed rose gold metal coating and shield. The eagle or Aquila on the shield was a symbol of power and courage in ancient Rome, surrounded by a Roman mosaic symbol of eternity.
The lid borrows its shape from Roman architecture, reflecting Doric columns. It is solid, heavy and clicks over the metal shoulder.
All ELECTIMUSS bottles lie in a heavy and beautiful presentation box.
THE ELECTIMUSS PERFUMERS
CHRISTIAN PROVENZANO
Christian's fragrances have an unmistakable quality, derived from an attention to detail and the selection of ONLY the finest ingredients available.
Christian Provenzano's passion and knowledge of essential oils evolved from his Christian childhood in Morocco surrounded by the most evocative ingredients.
His love of perfumery was born in Europe, where he was trained. Christian has travelled the world exploring how different cultures use fragrances while developing a deep understanding of the ingredients used in perfumery.
Today Christian is one of the world's pre-eminent noses, having an impressive ability to know what the next trend will be. Christian is a truly inspirational perfumer, with a passion, dedication and knowledge of fragrances that makes his perfumes exquisite. His encyclopaedic knowledge of the ingredients used in his creations and his ability to combine them in just the right amounts makes his perfumes innovative and memorable.
As Christian says, "To be irreplaceable, you must always be different".
JULIEN RASQUINET
Julien Rasquinet trained with Pierre Bourdon every day for 3 years. He then extended his training with Christine Nagal. He is inspired by the contemporary perfumer Anne Filip.
Julien Rasquinet loves to travel and lives between Paris and Dubai. His creativity stems from encounters with people, cultures and landscapes.
Julien's olfactory work is strongly influenced by his childhood in Normandy and the time he spent living and travelling in the Middle East, where he draws his innate inspiration.
Julien was excited by the Middle Eastern trend towards powerful woody notes, which he reflects in Amber Aquilarialo.
Julien says: "When I think of my childhood memories, the scents come first with the feeling I had, then I see the images and finally hear a sound or music".
SOPHIA BARDELLI
Sophia Bardelli is passionate about perfumes. She studied and trained in Grasse, where she learned to use the best quality raw materials, which often inspire her creativity and are recognisable in her olfactory signature.
After obtaining a master's degree in Pharmacy, he joined the Grasse Institute of Perfumery. There she trained as an analytical perfumer and is now a truly promising creative perfumer. She is passionate about botany, astronomy and travel and is constantly drawing inspiration for her creations.
Sophia Bardelli's magic is to convey emotions and tell stories. Each spray has the power to transport the mind on a distant journey.
JOHN STEPHEN
John Stephen is a passionate and creative perfumer with a keen interest in the science behind smell and the technical side of perfumery.
He is the nose behind many fine fragrances in the niche market and one of 6 independent master perfumers in the UK.
In John's words "Creating an exclusive scent is not just about using rare ingredients, it's about making an individualistic statement".
John's interest in fragrance started early; he has dedicated his career to understanding the complex blend of science and art that goes into creating a new perfume.
John is fascinated by the power of smell and the relationship between our brains, emotions and sense of smell. With over 50 years of experience, his perfumes are worn by perfume enthusiasts around the world, including Yoko Ono, Donatella Versace and even Her Majesty The Queen.
KÉVIN MATHYS
Kévin Mathys grew up in the countryside of France. He has always been passionate about the world of scent.
For Kévin, perfume is the emotional trigger that allows him to be part of the lives of the people who wear his creations.
Kévin always had many questions to ask perfumers.
Kévin started his online training on raw materials. After studying in Montpellier he was hired as a trainee perfumer at Bell F & F in Leipzig, under the mentor Sebastian Reuter.
Outside perfumery, Kévin enjoys drawing, nature, swimming, walking. All this influences his perfume creations, as it helps him to nurture the process and creativity.
In the words of Kévin Mathys: ¨The beginning is the most exciting part of the process, I have tons of ideas and I have to choose among the most pleasant ones ...to see your perfume on the shelves, the best reward of all¨.
MARCO GENOVESE
Marco Genovese combines his creative and entrepreneurial flair with an expertise in materials and essential oils.
His natural passion for perfumes led him to found a fragrance house and develop his own creative olfactory art. He is a skilled and creative perfumer with a passion for the use of rare raw ingredients.
In the words of Marca Genovese: "Just as in cooking, where a dish is created from well-balanced and interesting combinations of flavours, in the world of perfumery, the secret of fragrance lies in striking the right balance between raw materials.