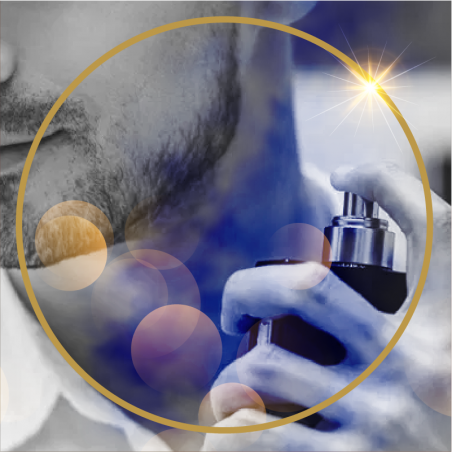 Discover our wide selection of niche perfumes for men . We have a wide catalog of exclusive perfumes, carefully selected for all Laura Perfumery customers.
Whatever your style, we are sure that you will find yours among more than 50 different fragrances.
We have your niche perfume for every moment, citrus and fresh fragrances for summer, enveloping and seductive for special occasions, with personality and character in decisive or tender and relaxing moments to convey serenity.
A whole world of olfactory notes such as coffee, tobacco, tea, fig, sand, salt, essential oils, vanilla, mandarin, jasmine, patchouly, pepper, lime, wood, salva, bourbon, walnut butternut ... that in the hands of the best master perfumers, will transport us around the world.
Our team will advise and guide you, if you need it and you can buy your niche perfume online with a total guarantee of authenticity, at Laura Perfumery we have been dedicated to satisfying our customers since 1975.
For this we only work with the best world brands, continually renewing and updating our products.
Etro.
Perfumes Valmont.
Alexandre J.
Carthusia.
Il Profvmo.
Lalique.
Willgermain.
Tiziana Terenzi.
Nicolaï.
V Canto.
S. Esse Strikes the Notes.